IDEAL Agriculture & Marine Insurance, a program of Wichert Insurance, is a program management entity that underwrites a wide variety of specialty coverages on marine forms.
We have a broad appetite for ocean marine and inland marine exposures, with a particular emphasis on Agriculture, Agribusiness and Animal Mortality exposures.
Our programs are available to producers throughout the United States. We can consider risks throughout the world, and most coverages are admitted for U.S. and Canadian exposures.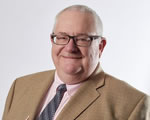 Pearls of Wisdom by John Stoesser
I woke up this morning determined to drink less, eat right and exercise more.  But that was six hours ago – when I was younger and full of hope.